If you are thinking about remodeling your kitchen, resist the temptation to buy the latest trendiest materials and stick to tried and true options that can stand up to regular abuse while not going out of style.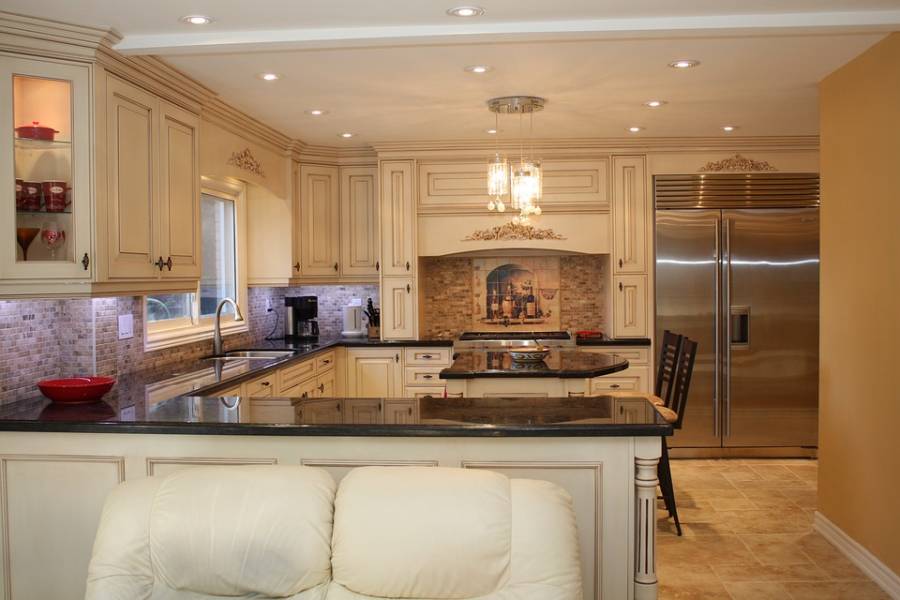 #1 Plastic Laminate Counters
There's plenty of great laminate out there. It's the entry-level, plastic laminate to stay away from. These are the ones that look thin and dull, as opposed to richly textured. They scratch easily, and if the product underneath the laminate gets wet (say, from steam rising from your dishwasher), it can de laminate the countertop, which means the edges will chip pretty easily. But if you're watching your budget, plastic laminate at the next level up is a good choice. New laminate counter technology offers scratch resistance, textured surfaces, and patterns that mimic real wood and stone.
#2 Inexpensive Sheet Vinyl Flooring
You spend all day stepping on your floor, so quality really matters. At the lower price point, about $2.50 per square foot, the cheapest sheet vinyl floorings tend to be thin. Compare that with luxury vinyl tile (LVT) that costs about $5 per square foot. It's still usually glued down, but it's a little more forgiving than its less classy cousin — and it can come in tiles, which you can grout so they mimic the look of higher-end stone.
#3 Some Laminated Cabinet Fronts
Stay away from lower-end thermofoil cabinet fronts. What is thermofoil? Contrary to its name, there's no foil or any metal-type material in it. It's actually vinyl, which is heated and molded around fiberboard. If the cabinet is white and the price is waaaaay affordable compared with other cabinets, think twice. Cheaper thermofoil has three critical issues:
1. It's not heat resistant. If near a dishwasher or oven, it could de laminate.
2. It can warp and yellow with age, revealing its cheapness.
3. The "wood" underneath the thermofoil is also poor quality and won't hold up over time.
But just like with plastic laminate, science has made great strides, and now there are a host of new cabinets that are remaking thermofoil's reputation. "New European laminates have become all the rage for the clean-lined, flat-panel look. "It's budget-friendly and can look like wood or high gloss. It's not your grandmother's thermofoil." And it doesn't come at grandma's prices, either. But still, the new thermofoil is much more affordable than custom cabinets, and still satisfies with its rich look and durability.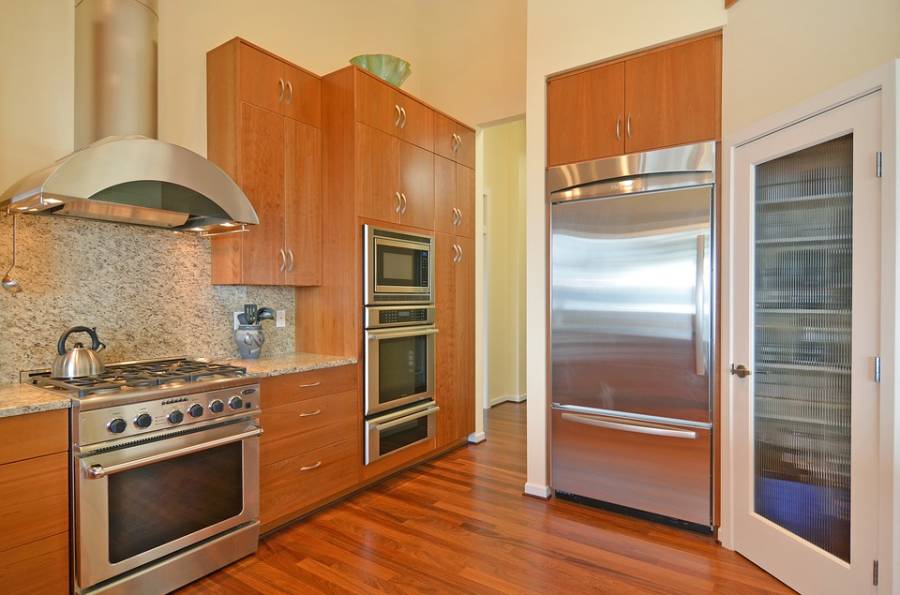 #4 High-Gloss Lacquered Cabinets
A nice shine can be eye-catching. And spendy. About 20 layers of lacquer go on a cabinet for the high-gloss look. Ding it or scratch it, and it's costly to repair. A better option for the same look is high-end thermofoil. Thermofoil has a finish that's fused to the cabinet and baked on for a more durable exterior. And it's way more budget-friendly, too. High-gloss can be in the thousands of dollars, whereas thermofoil can be in the hundreds or dollars.
#5 Flat Paint
Flat paint has that sophisticated, velvety, rich look we all love. But keep it in the bedroom. It's not KF (kitchen-friendly). Flat paint, also known as matte paint, has durability issues. It's unstable. Try to wipe off one splatter of chili sauce, and you've ruined the paint job. About the only place to use flat paint in your kitchen is on the ceiling.  Instead, you want to use high-gloss or semi-gloss paint on your walls. They can stand up to multiple scrubbings before breaking down.
#6 Trendy Backsplash Materials
Tastes change. So avoid super trendy colors and materials when it comes to permanently adhering something to your kitchen walls. Backsplashes come in glass, metal, iridescent, and high-relief decor tiles, which are undoubtedly fun and tempting. They can also be expensive, ranging from $5 to $220 a square foot, and difficult to install. And after all that work and expense, if (er … when) your tastes change in a few years, it'll be mighty tough to justify a re-do. Stick with a classic subway tile at $2 to $3 square foot.
If you're ready to make your move, consider contacting us at Hometown Realty in Hutchinson, MN. We would love to show you what we can do to make that happen and discuss all of your real estate options.
Source: HouseLogic.com.