Winter in Hutchinson is officially over (at least according to the calendar) and the recent increase in temperatures has finally started to melt some of that seemingly endless amount of snow we received this winter in the area. However, many of us may still have some unwanted icy patches on our driveways, sidewalks and steps that just don't want to go away because of shaded areas. Read below about what you might use to eliminate those icy areas.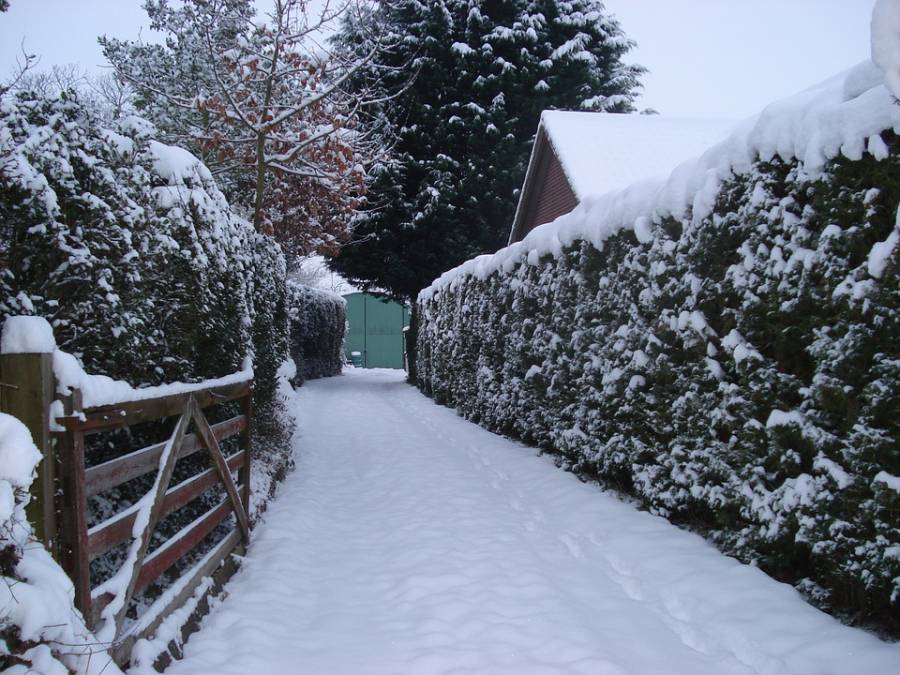 Over the years, several effective deicing products have been developed to eliminate slippery surfaces. However, some of them may end up damaging plants in the landscape, flooring in your house or harming pets. Here are the most common deicing options, and how they might affect you:
Sodium chloride — While generally the least expensive deicing product, rock salt doesn't work well in temperatures below 25 degrees and can leach into the soil, changing the chemical balance to toxic levels.
Calcium chloride — Works well at temperatures below zero and is considered less harmful to vegetation. But it can leave behind a slippery residue that can be harmful to carpet, tile, shoes and your pet's feet. This product can be up to three times more expensive than rock salt, but you don't need to use as much.
Calcium magnesium acetate — Can cost 10 times more than rock salt, but it's salt-free and biodegradable. It won't harm the environment and is less corrosive to concrete than salt.
Urea — Primarily used as a fertilizer, urea has a lower potential to damage vegetation compared to potassium chloride, but it still has the potential to burn your lawn, shrubs and other plants. It can also contaminate runoff water with nitrates in the spring.
Source: AngiesList.com.