OUR HOMETOWN – HUTCHINSON, MN
Hutchinson is the largest city in McLeod County, Minnesota, United States, along the South Fork of the Crow River. The population was 14,998 at the 2010 census. The Hutchinson Family Singers (John, Asa, and Judson Hutchinson) are credited with founding the town in November 1855. A post office has been in operation at Hutchinson since 1856. The city was incorporated in 1904. According to the United States Census Bureau, the city has a total area of 9.02 square miles (23.36 km2), of which 8.60 square miles (22.27 km2) is land and 0.42 square miles (1.09 km2) is water.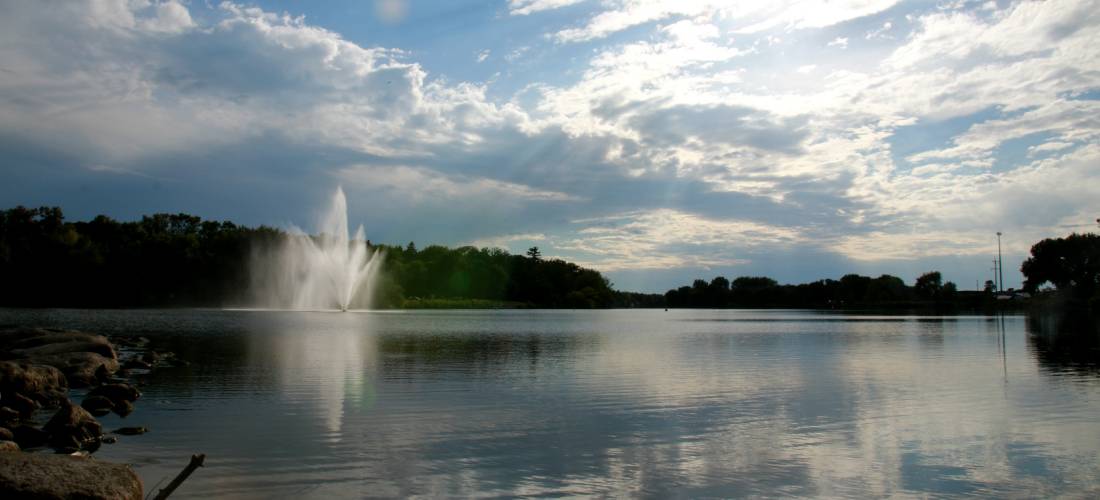 Started by the Hutchinson brothers, Hutchinson has the nation's second oldest city park system


(only New York City's Central Park is older).
As of the census of 2010, there were 14,178 people, 5,950 households, and 3,642 families residing in the city. The population density was 1,648.6 inhabitants per square mile (636.5/km2). There were 6,393 housing units at an average density of 743.4 per square mile (287.0/km2). The racial makeup of the city was 95.4% White, 0.9% African American, 0.3% Native American, 1.1% Asian, 0.1% Pacific Islander, 0.9% from other races, and 1.3% from two or more races. Hispanic or Latino of any race were 3.8% of the population.
There were 5,950 households of which 31.0% had children under the age of 18 living with them, 47.4% were married couples living together, 9.5% had a female householder with no husband present, 4.4% had a male householder with no wife present, and 38.8% were non-families. 32.9% of all households were made up of individuals and 13.3% had someone living alone who was 65 years of age or older. The average household size was 2.34 and the average family size was 2.99.
The median age in the city was 36.9 years. 25.6% of residents were under the age of 18; 8.4% were between the ages of 18 and 24; 26.1% were from 25 to 44; 24.5% were from 45 to 64; and 15.5% were 65 years of age or older. The gender makeup of the city was 48.8% male and 51.2% female.
Source: Wikipedia