Hometown Realty has been a part of the Minnesota Adopt A Highway program since 2009.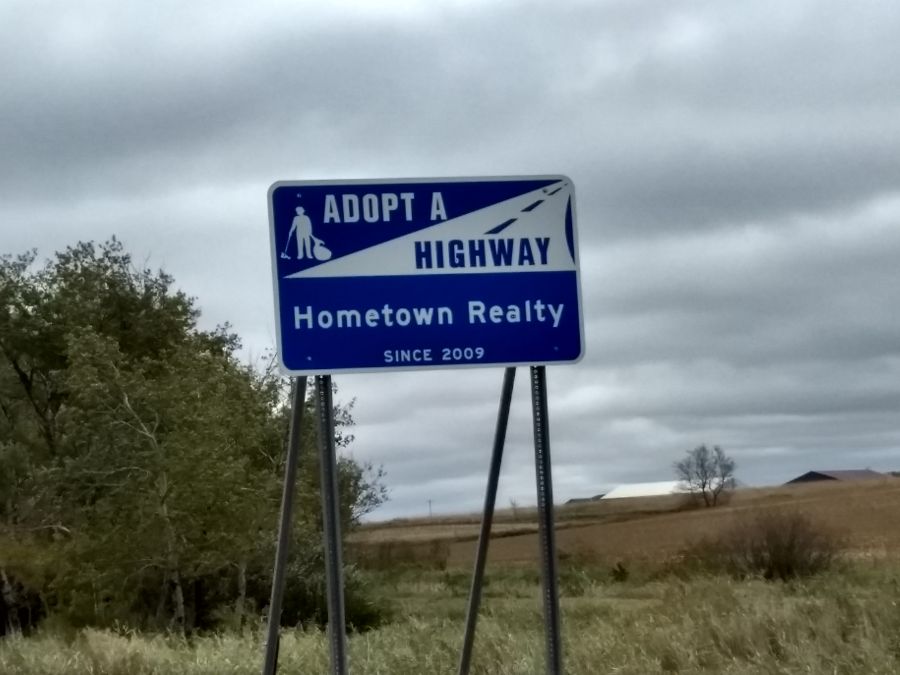 This has been a great opportunity for us to give back to the community that we work and live in. The next time you're driving east along Hwy 7 about 5 miles west of Hutchinson, look for our sign and the next time you're thinking about buying or selling your home, give Hometown Realty a call.
At Hometown Realty, we'd love to help you clean up the messy details of trying to buy or sell your next home!
To learn more about the MN Department of Transportation Adopt a Highway program, visit https://www.dot.state.mn.us/adopt/.
Hometown Realty in Hutchinson, MN is the top choice for both buyers and sellers in the Hutchinson, MN real estate market. Whether you are considering buying or selling a home, contact the professional realtors at Hometown Realty for all of your real estate needs.